---
4101 Washington Street
Wilmington, DE 19802
302-762-1132
P.O. Box 442
10 South Walnut Street
Milford, DE 19963
302-422-2043
---

The Studio
Rock, Jazz & Folk 2016-2017
Did you know the Music School offers diverse programs in rock, jazz and folk music? Our expert faculty can provide training for individuals or coaching for existing groups. You may also participate in classes, workshops and demonstrations by noted guest artists and faculty members, many of whom perform in the Music School's annual concert series. With expanded offerings in a range of musical styles, there is truly something for everyone!
Songwriters Collective
14 years and up
Saturdays, 2:00–3:30pm
Schedule TBA in September
Join us for songwriting sessions with Music School faculty and other local artists who will help you refine your craft.

ENROLLMENT: No pre-registration required
TUITION: $10 per class
From the Page to the Stage for Songwriters



Ages 14 and up (Paul Boris, songwriter; Don Zabitka, live sound and recording)
Thursdays, 7:00–8:00pm
Starts September 22
Learn valuable, hands-on skills for improved writing, live sound and professional recording of your music in this comprehensive class!

REQUIRES: Telephone interview
ENROLLMENT: Fall semester only
TUITION: $240 for 15-week semester
Rock On! A Rock & Roll Performance Workshop
The class is now FULL
14 to 18 years (Christopher Braddock)
Saturdays, 12:15–1:15pm
Starts September 17
Tuesdays, 5:45–6:45pm (Daniel Antonelli)
Starts September 20
Learn and perform popular rock songs from the 1950s to the present, and develop solid ensemble skills in a small rock band. Explore a wide variety of sub-styles, with emphasis on musical analysis, improvisation, song-writing and the social history behind the music. Open to guitarists, bassists, pianists, vocalists and drummers.

REREQUISITE: Instructor consent; older/younger students considered on individual basis.
ENROLLMENT: Entire academic year
TUITION: $257 for 15-week semester
Private Lessons in Improvisation

7 years and up
Call (302) 762-1132 to schedule
Make yourself a more complete musician! Learn to navigate chord progressions in a variety of styles, jam your way out of trouble spots and add textural contributions to existing musical works. Trade solos and learn how to accompany others.

ENROLLMENT: Entire academic year
TUITION: Per quarter (8 lessons)
30 min./week $209
45 min./week $313
60 min./week $417
Jazz Combo
14 to 18 years (Christopher Braddock)
Tuesdays, 7:15–8:45pm
Starts November 15
This ensemble focuses on a variety of styles such as standards and ballads, New Orleans parade tunes, bossa nova, klezmer, funk and jazz-rock fusion. You'll learn improvisation and part-writing, help develop performance repertoire and work with local jazz authorities and luminaries throughout the year. Open to all instruments.

PREREQUISITE: Placement audition; older/younger students considered on an individual basis. Some instrumental positions still open, call for more information.
ENROLLMENT: Entire academic year, after marching band season
TUITION: Semester 1: $150 for 8-week semester; Semester 2: $279 for 15-week semester
Small Wonder Jazz Choir



18 years and up (Martin Lassman)
Mondays, 5:30–7:30pm
Starts September 28
The Small Wonder Jazz Choir is a wonderful opportunity to sing jazz/pop music in a smaller group setting while making friends ranging in age from Young Professional to Newly Retired. Prior jazz experience is not necessary, but prior singing experience is required. Most of our new members have never sung jazz before. The ability to read music is a plus but part tracks are often provided and rehearsals are recorded and available online for further study if desired. The director, Martin Lassman, is a jazz pianist who directs the Cab Calloway jazz choir and has directed honors jazz choirs in Maryland. Our repertoire ranges from Duke Ellington to The Pentatonix. Potential new members are welcome to sit-in with the group for two rehearsals to experience the fun!

ENROLLMENT: Entire academic year
TUITION: $201 per 16-week semester
First State Fiddlers



Suzuki Book 3 or equivalent (Shelley Beard Santore)
Saturdays, biweekly, 4:30-5:15pm
Learn and play fiddle music from the Celtic, Canadian and various American folk traditions. Offsite performances.

PREREQUISITE: Suzuki Book 3 or equivalent
ENROLLMENT: Entire academic year
TUITION: $184 per 8-week semester
Brandywine Fiddlers: An Electric Violin Ensemble
Suzuki Book 5 and up (Shelley Beard Santore)
Saturdays, 3:30-4:30pm
Starting date and schedule TBA
Students will study and perform as an electric violin ensemble playing pop music. An Honors scholarship ensemble, the Fiddlers rehearse approximately 12 times per year and participate in state and national competitions, high profile performances and fundraising and outreach events for the school and community

PREREQUISITE: Students selected by instructor
ENROLLMENT: Entire academic year
TUITION: None
EQUIPMENT: Recommendations will be made by Shelley Beard Santore
Matson Run Ensemble
10 to 18 years (Christopher Braddock)
Saturdays, 1:30-3:00pm
Starts date & schedule TBA
This prize-winning Honors ensemble explores a variety of American folk music styles—from Old Time and gospel to Bluegrass and "Newgrass"—in addition to folksongs from as far away as Turkey and Korea. Open to plucked string instruments, hammered dulcimer and fiddle. Learn musical style and improvisation, as well as technique and reading skills. The ensemble rehearses approximately 12 times per year.

PREREQUISITE: Students selected by instructor
ENROLLMENT: Entire academic year
TUITION: None
JAM IT! Bluegrass & old time acoustic sessions
All ages, all levels (Richard Myers)
Third Saturday of Every Month (September through June, except April) 2:00-4:00pm
Join faculty, friends and students in a monthly jam session bringing together Bluegrass & Old Time enthusiasts. All ages and all levels can share in this opportunity to perform together.

ENROLLMENT: Drop In - it's free!
Open Mic Nights!
Thursdays, 7:00–9:00pm
Schedule TBA in September
Join us on select Thursdays for Open Mic Nights for musicians and spoken word artists! Sign-Ups at 6:30pm and performances from 7:00 to 9:00pm. Grand piano, mics, monitors, mixing board, drum set, lights, guitar/bass amps provided (contact us for availability). Professional piano and guitar accompaniment available by request in advance. Complimentary audio recording of your performance provided. Stay for the after party!

ENROLLMENT: Sign-Ups at 6:30pm
Tuition: Drop in—it's free!
Private study in rock, jazz, improvisation, R&B, latin, bluegrass, folk & irish

Return to top
---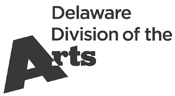 Programs are supported, in part, by a grant from the Delaware Division of the Arts, a state agency, in partnership with the National Endowment for the Arts. The Division promotes Delaware arts events on www.DelawareScene.com
.

The Music School of Delaware is proud to be an active partner in the IN Wilmington Arts Campaign.