Master Classes & Workshops
Master classes and workshops are excellent opportunities for students to hear from outside voices in their fields.
Flutey and the Beast
—Interactive Flute Workshop with Paul Edmund-Davies
Friday, October 20, 2017 • 7 p.m. • Wilmington Concert Hall • Free
Former principal flutist with the London Symphony and world renowned educator and recording artist, Paul Edmund-Davies has performed on many major film scores, including Beauty and the Beast, Harry Potter, Star Wars, Titanic and Frozen. During the Flutey and the Beast event, Mr. Edmund-Davies will discuss various concepts that will improve getting the most out of syncopated rhythms, how to make phrases more magical, working on intervals, and more. Flutists of all ages and stages will participate in the event using projected music from film scores. Short performance by Mr. Edmund-Davies.
Violin Master class: Elena Urioste
Saturday, January 27, 2018 • 11:30 a.m. to 1:30 p.m. • Wilmington Branch Room 224 • Free
In collaboration with the Delaware Symphony Orchestra, The Music School of Delaware hosts a master class featuring violinist Elena Urioste. Ms. Urioste was hailed by The Washington Post as "a drop-dead beauty who plays with equal parts passion, sensuality, brains and humor".
Return to top
---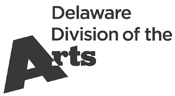 This organization is supported, in part, by a grant from the Delaware Division of the Arts, a state agency, in partnership with the National Endowment for the Arts. The Division promotes Delaware arts events on www.DelawareScene.com
.

The Music School of Delaware is proud to be an active partner in the IN Wilmington Arts Campaign.