Classical Café
Join Music School Faculty and Guests at the Wilmington Branch for informal and entertaining conversations about music, with coffee and donuts!
$10 per class
(no pre-registration required).
Select Saturdays, Room 115
.

Piano Music of Ann Wyeth McCoy
October 21, 2017 • 11am • Dr. Donna Beech
Ann Wyeth McCoy—daughter of N.C. Wyeth, sister of Andrew Wyeth, wife of painter John McCoy—was the musician of the Wyeth family, as well as a painter. Largely for solo piano, Ann's compositions are beautiful, sensitive tone poems evocative of various facets of her life—her father's paintings, her beloved family and special events or moods. This lecture-recital on Ann Wyeth's piano music will feature twelve of her compositions, with accompanying slides of the great paintings that inspired her. Dr. Donna Beech has just completed a first-ever publication of Ann's piano music, which will be on sale at this Classical Cafe event.
Inspired by the Baroque
November 4, 2017 • 11am • Dr. Holly Roadfeldt
How can we distinguish music of the Baroque from other eras and how do composers remind us of these charms while including their own artistic voices? The special characteristics of the Baroque era will be discussed in the November Classical Café. Musical examples will include several of J.S. Bach's Keyboard Transcriptions of Baroque Concertos, the Variations and Fugue on a Theme by Handel by Johannes Brahms and Rachmaninoff's Variations on a Theme of Corelli. Dr. Roadfeldt will be performing Rachmaninoff's Corelli Variations on the Pianopalooza concert on November 8th.
Discovering Debussy's Musical Landscape
November 18, 2017 • 11am • Jennifer N. Campbell
Many of Debussy's works have descriptive and impressionistic titles that bring musical imagery to life in our minds when we hear his music. We will explore works such as Debussy's La Cathédrale engloutie (The Submerged Cathedral) Bruyères (Heather), and Jardins sous la pluie (Gardens in the Rain) to discover how Debussy paints impressionism through his distinct musical language.
Inspired by Virtuosity
December 16, 2017 • 11am • Dr. Holly Roadfeldt
For December's Classical Café, we will discuss the audience's and performer's love of virtuosity. Many composers write their works with specific performers in mind. Can other performers play the works? Of course! Compositions inspired by the virtuoso violinist, Niccolò Paganini will be highlighted in this session. Dr. Roadfeldt will also perform Anthony Lanman's Hommage to Eddie Van Halen.
Inspired by Opera
January 20, 2018 • 11am • Dr. Holly Roadfeldt
How can composers bring opera to numerous audiences without a stage, costumes and numerous musicians? We will find out in the first 2018 Classical Café! Musical examples will include Bizet's Carmen Suites (compiled posthumously by Guiraud) and Liszt's Rigoletto Fantasy. The Wilmington Community Orchestra will be performing Bizet's Carmen Suite No. 1 on January 21st.
Inspired by Poetry
February 17, 2018 • 11am • Dr. Holly Roadfeldt
Nearly everyone has been enchanted by song throughout their lives. For many, the combination of words and music is the ultimate form of expression. Join us for this Classical Café in February as Valentine poems are on our minds. We will explore the magic of music that is inspired by but does not include the original poetry. How can the essence of the idea be transferred? Do we need the text? Musical examples will include works by Schubert, Debussy and Tower.
Inspired by Artistic Freedom
March 10, 2018 • 11am • Dr. Holly Roadfeldt
After seeing or hearing a completed work of art, many are unaware of the obstacles that were present during its creation. The artistic process is rarely ideal: physical illness, psychological pressures, financial hardships and more often interfere with freely flowing ideas. While it is common for artists to work in conflict with their natural inclinations, sometimes defying these expectations can be life-threatening. For this Classical Café, we will discuss how specific compositions by Sergei Prokofiev and Dmitri Shostakovich reflected their struggles with the Soviet government. Dr. Holly Roadfeldt and Dr. Larry Stomberg will be performing Shostakovich's Sonata for Cello and Piano for the Music Masters concert on March 14th.
The Secret Magic of Famous Film and Broadway Songs
April 14, 2018 • 11am • Jennifer N. Campbell
From the iconic film song, Beauty and the Beast, to the famous Broadway hit, Memory, popular songs have inspired all generations of music lovers. But what makes these pieces become so popular? Together we will explore the secret musical magic of some of the most beloved songs in film and Broadway.
Musical Interpretation
May 19, 2018 • 11am • Dr. Oleg Maslov
A discussion of what musical interpretation is, how important it is to present one's unique interpretation for listeners, and how much one can explore in order to uncover a composer's original intentions.
Return to top
---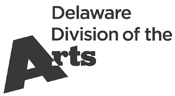 This organization is supported, in part, by a grant from the Delaware Division of the Arts, a state agency, in partnership with the National Endowment for the Arts. The Division promotes Delaware arts events on www.DelawareScene.com
.

The Music School of Delaware is proud to be an active partner in the IN Wilmington Arts Campaign.